charming rooms with view in the heart of Treviso
A heaven of tranquillity and style in the heart of Treviso
Welcome to the beating heart of Treviso, just a stone's throw from Venice, where an ancient palace dating back to 1400, completely refurbished, is reborn to new life.

The cool and refined atmosphere will welcome you in 7 unique and different environments.

A gem of spacious rooms and original details to discover, will give you the most enchanting and exclusive view of the city.

7 rooms designed and built to give you an indelible and comfortable experience
king room n° 11 - camera con vista
The decor of this large comfy room of 30 m² is embellished with lavish exotic details in fresh and relaxing colours. Superb view of Palazzo dei 300 and Piazza dei Signori.
king room n° 21 - camera con vista
Room of 30 m² ideal for a romantic atmosphere. A setting with details of old-world charm for a classy and exciting stay. Unique view of the main square and Palazzo dei 300.
Room n° 22 - camera standard
Double or single room designed for a smart but pleasant and comfortable stay, basic and essential settings with good-taste. Quiet location overlooking the courtyard.
Queen room n° 23 - camera con vista
Large room of 28 m² with a top view of Via Barberia and Piazza dei Signori. A refined and elegant environment brightened up by Nordic details and a combination of relaxing shades.
Queen room n° 31 - camera Deluxe
This special room of 25 m² full of gold details and bright colours is a lovely plunge into your heart. Vibrant hummingbirds liven up and enhance your tropical stay. Superb view over the heart of the city.
Junior Suite n° 32 con terrazza panoramica
Large elegant room with definite lines and modern aristocratic tones. This space, ideal for a romantic and relaxing stay, offers you a panoramic terrace with view of the Civic Tower and the gothic Temple of San Nicolò.
Suite n° 33 con terrazza panoramica
An impressive environment divided into two bright and welcoming spaces. A contemporary style room that offers guests a refined and comfortable stay. The details of abstract art and the panoramic terrace are the main attraction.
Small apartment of 50 square meters with a panoramic view of Piazza dei Signori. A contemporary atmosphere in a space consisting of a Kitchen and a living room with a comfortable sofa bed, bathroom with shower and double room. The wooden floors and the "Venetian stucco" walls highlight the italian style and enhance the linear design of the furnishings of Suite300.
Spacious apartment of 60 square meters with views of Palazzo dei 300 in the main square, designed on 2 levels, consisting of a large living room with a kitchen and a mezzanine floor. Two double rooms and two bathrooms. The exposed beams and the wooden floors enhance the contemporary style of the interiors.

We care about our special guests
Milleraies-striped 100% cotton satin duvet cover set
Extra soft cotton sponge towels set
Top quality Memory mattresses
Free Wi-Fi and smart TV with satellite connection
Our complimentary variety of Nespresso coffee, infusions, herbal teas, tea and pastries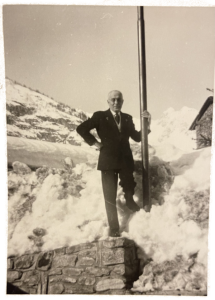 Those were the times of the romantic Grand tour, of long journeys and of Great travelers when Cav. Ugo Catenazzi started the career of the "Grand Maitre d'Hotel" working at the Grand Hotel Royal of Courmayeur in Sanremo, which were inevitable destinations at the time and favorite stops of the rich and cultured elite tourism that was developing in that period.
He was born in a noble family in Maccagno on Lake Maggiore and went through the entire long professional careerpath, traveling the world and theorising all those experiences that led him still young to the place of Maitre at the Grand Hotel La pace in Montecatini Terme. The Cav.Ugo Catenazzi in addition to his technical skills, had the rare gift of human understanding towards his neighbor and his employees, who reciprocated him with devotion and affectionate obedience. He crowned his long labour by realizing the dream of all the top executives by becoming one of the owners of the Hotel Plaza & Locanda Maggiore in Montecatini Terme, which was then sold in the 1960s.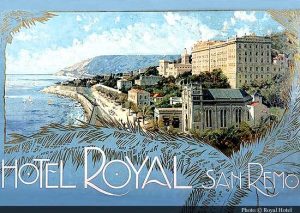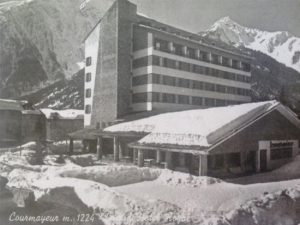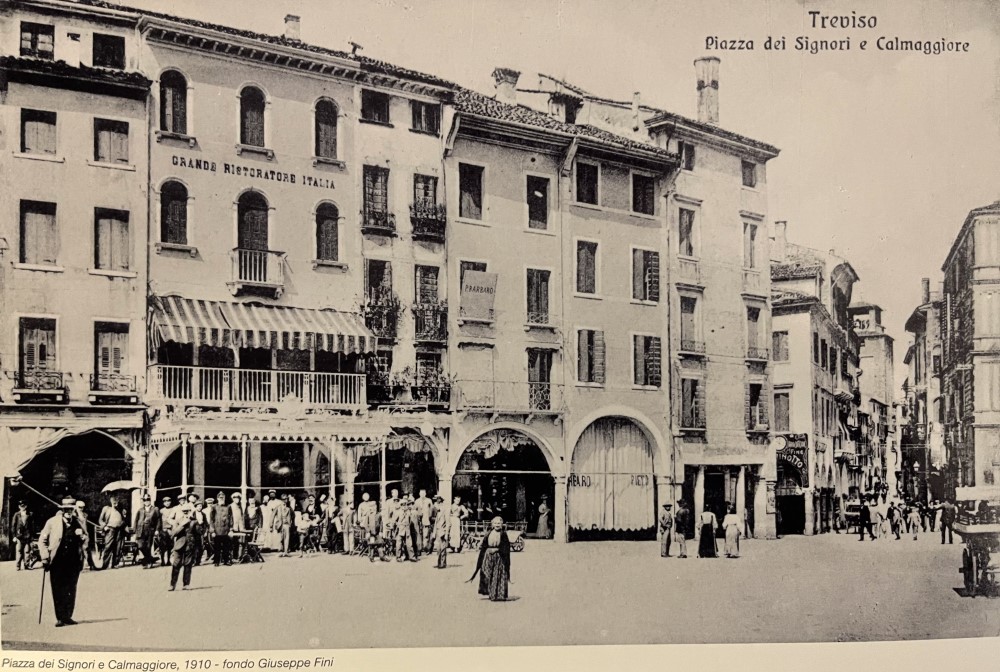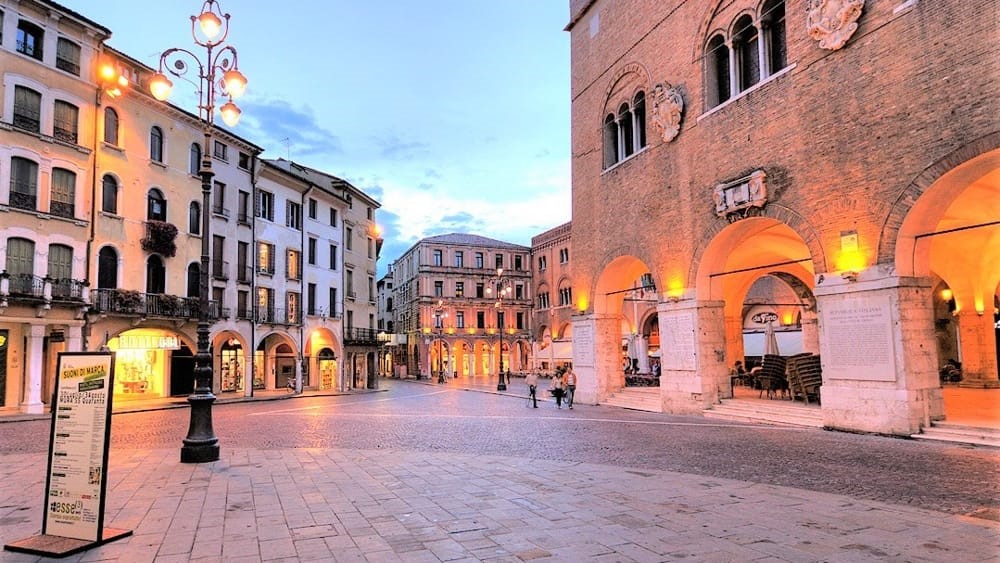 From this family tradition, his nephew Francesco Maria Abellonio together with his partner Luca Casellato has followed up by opening and renovating the boutique Hotel Palazzina300 in the heart of Treviso, a charming boutique hotel located in a 15th century building with rooms and suites with view of Piazza dei Signori.

Imagine being surprised by the magic of Christmas where our rooms will welcome you warmly in a profusion of emotions. A fabulous atmosphere reflecting the beauty of the city lights and decorations, will catch your eyes.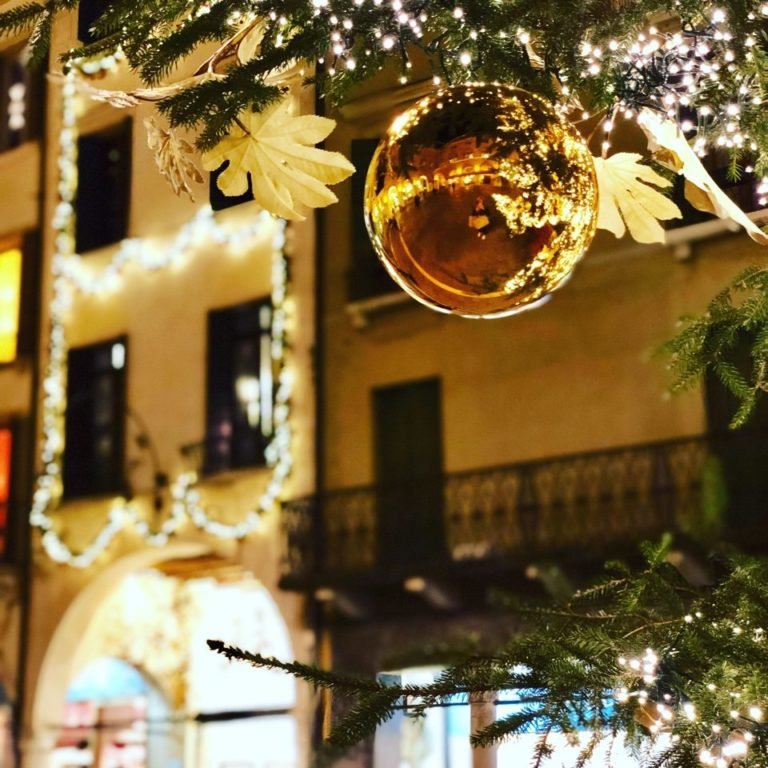 Do you want to enjoy this magical atmosphere? Hurry up to reserve your wonderful suite with a view!
Territory and useful information
In the wonderful setting of Piazza dei Signori in the heart of the city, Palazzina300 is the ideal choice to live the unrivalled experience of the Marca Trevigiana, amongst Arts, impressive Architecture, Venetian Villas and the valuable Food and Wine Culture.

This area which boasts the great production of excellent wines for its Prosecco Hills proclaimed Unesco Heritage, is one of the most representative place of the Venetian region. A fascinating experience full of cultural events and exhibitions to enhance a territory lavish of history and tradition but forward-looking.

From the River Sile Natural Park's greenway to the Lagoon of Venice and from the medieval villages to the Venetian Villas or heading to the closest Asolo and Castelfranco, you will admire the artistic beauty of the great masters Canova and Giorgione.


Furthermore, in some of the typical taverns of the city, you can savour the locally sourced finest products such as the delicious Red Radicchio and the incomparable Prosecco of Valdobbiadene or the good aperitif "spritz" served with the tasteful "cicchetti", till the yummy dessert "tiramisù".

Our Staff of Palazzina300 will welcome you warmly and will give you the precious and useful suggestions for your fabulous stay among culture, sport, and luxuriant nature, in the magnificent Treviso "Città dell'Arte".
Palazzina300 boasts a great location in the central square Piazza dei Signori :

Just 10 minutes walking distance to the central Railway Station and easily connected by our shuttle service to the Airports of Treviso Canova and Marco Polo of Venice respectively only 5 and 25 km from the city center.


From our location you can reach the following itineraries :